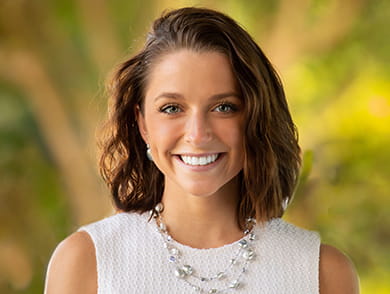 Maja
Bellars
Branch Professional
Ms. Bellars graduated from College of Charleston with a Bachelor of Science degree in Finance. Maja also holds a minor in Psychology and believes it's important not to underestimate the importance of a client's emotional state when managing their money. "Too often we forget that people are not robots", Maja said.
Maja knows how to be a team player. She has danced competitively since she was three. Most recently Ms. Bellars was the team captain of the College of Charleston competition dance team. During her four years of college, she also juggled a year-round dance schedule that would typically require 3-5 hours per day. As a result, Maja has learned how to manage her time very effectively.
Upon graduation she joined Bellars Harris Wealth Management as a first-year associate. Over the next five years she will work closely with the partners and learn how to become a comprehensive financial advisor. She will be expected to pass the SIE exam as well as passing the Series 7, 66, 9 and 10. She will also be expected to pass the Certified Financial Planning program which is a two-year commitment of study. She laughingly said, "When I graduated from College, I didn't realize I was going to have to take on an additional five-year graduate degree!"
Maja was born and raised in Hampton Roads. She currently commutes between Hampton Roads, Virginia and Charleston, South Carolina. In her free time, Maja enjoys working out, going to the beach, reading, and dancing.