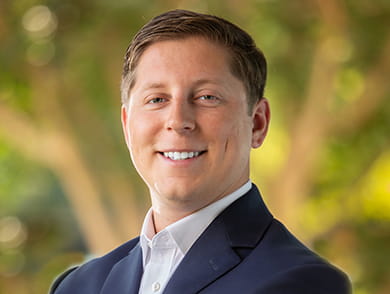 Axel
Bellars
Vice President
Wealth Manager, RJFS
Axel is a fifth-year associate at Bellars Harris Wealth Management. He spends his days trading investments and creating client reports. His primary focus is for each client to feel that they are being properly cared for and on track to accomplish their goals.
He has grown up within a family of financial advisors. "I am excited to be in my position. I feel very fortunate to be surrounded by such an experienced group of seasoned advisors, but particularly fortunate that those advisors are my family."
Axel was born and raised in Hampton Roads, Virginia. In his free time, he enjoys traveling and spending time with his friends and family. He has been an avid volunteer with the Ability Center of Virginia for over a decade.
Prior to joining Bellars Harris Wealth Management, Axel began his career as a financial advisor at Merrill Lynch. He attended George Mason University where he earned a bachelor degree in finance.
---
Sounding Board
Raymond James is not affiliated with the above organizations and/or charitable causes.