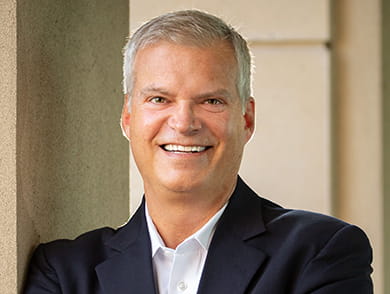 Brad
Harris
Partner
Wealth Manager, RJFS
Throughout his career, Brad has been dedicated to helping his clients pursue their financial goals. He knows that careful planning is the key to success, and that every decision involves trade-offs.
"I am simultaneously managing the client's portfolio while also taking the time to build a long-term relationship built on trust. For example, can my client really afford that second home on the Outer Banks... and how will buying that beach house impact their retirement date or retirement budget? My clients trust that I am giving them good personal advice, not just watching what is happening in the stock market" Brad says.
Each partner at Bellars Harris Wealth Management works with approximately 50 - 100 families. It's been our experience that once a financial advisor exceeds that number, the personal connection is lost.
Before creating Bellars Harris Wealth Management in May 2020, Brad worked at Merrill Lynch for 15 years, where he held the positions of first vice president, wealth management; senior financial advisor; and portfolio advisor. Earlier in his career, he was a financial advisor and assistant vice president at Paine Webber/UBS in Norfolk, Virginia. He earned a bachelor degree from the University of Virginia and an MBA from Old Dominion University.
Brad was born in Charlottesville, Virginia. He grew up in Hampton Roads, where he lives with his wife, Lori, and their children, Jake, Zach, Katie, and Jack. In his free time, Brad enjoys fishing and playing golf, watching a UVA game in Charlottesville, and taking the family to the beach. Brad is active with the Woodard Mills Civic League and the University of Virginia Alumni Association.
Raymond James is not affiliated with the above organizations and/or charitable causes.
Raymond James is not affiliated with the above organizations and/or charitable causes.