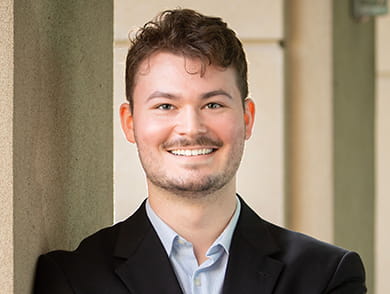 Zach
Harris
Wealth Manager, RJFS
Mr. Harris is a graduate of William & Mary where he earned his Bachelor of Arts degree in Economics. He also studied at William & Mary's Raymond A. Mason School of Business. Zach joined Bellars Harris Wealth Management in 2021.
Zach is a second-year associate as he is currently enrolled in a rigorous five-year associate program. Besides earning professional designations and licensing, this program involves participation in weekly investment meetings, sitting in on client meetings, creating investment reports, and studying the market.
Bellars Harris Wealth Management is a multigenerational family practice with over 150 years of industry experience. Zach is excited to work alongside such a seasoned group of individuals – including his father, Brad Harris. Zach explains, "Dad always says the best part of his career is meeting with clients. He says helping clients achieve their goals through a collaborative problem-solving process is what makes this the best career in the world. I am very grateful and proud to be a part of the new generation of my family's practice."
Zach was raised and lives in Hampton Roads. In his free time, Zach enjoys drawing, music, and spending time with his family in the Outer Banks.
---
Financial Roadmap